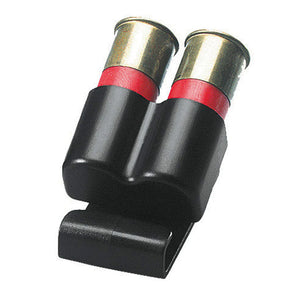 080-12 Dual Shotshell Carrier
The Rogers 12 Gauge Shotgun shell holder has been around for over 20 years
and is still the most practical way to carry extra 12 gauge shotgun ammo for
hunting, tactical, or competition. The small package securely holds two 12
gauge shells close to body and works well with belts from 2" wide to 1.5". The
units can quickly and securely be attached to the shooters belt and offer
immediate access to both shells in a controlled manner. Multiple units can be
positioned next to each other. Four units are recommended for tactical use.
---